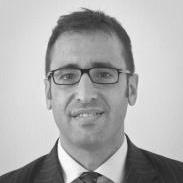 Antonio Villafranca is Reseach Coordinator and Head of the European Programme at ISPI. He is lecturer of International Relations and European economic policies at the Bocconi University – Milan and European policies at the IULM University – Milan.
He is an economist by training and graduated at the University of Palermo. He got a Master Degree and specialized in Economics and International Relations (phd level) at ASERI (Catholic University of Milan) where he was awarded the "Premio Gemelli".
In 2011 he was chosen by the US State Department to take part in the "International Visitor Leadership Program".
He has extensively published (articles and volumes) on Global and European governance and EU policies with italian and international publishers (e.g. "Global governance and the role of the EU" edited with Carlo Secchi and published by Edward Elgar).